Our fully qualified Maintenance and Housekeeper staff all ensure the property is always kept safe, warm and clean.
Kiln Lodge offers the following and more:
Activities
At Kiln Lodge we encourage our residents to be socially active as this is a fundamental part of a happy lifestyle.
We organize a weekly activities diary with outside entertainers,  music, dancing and bingo.  We have reminiscence afternoons, summer barbecues and shopping trips, as well as exercise classes  that promote physical well being.
Residents also enjoy visits out including to the local garden center and the seafront.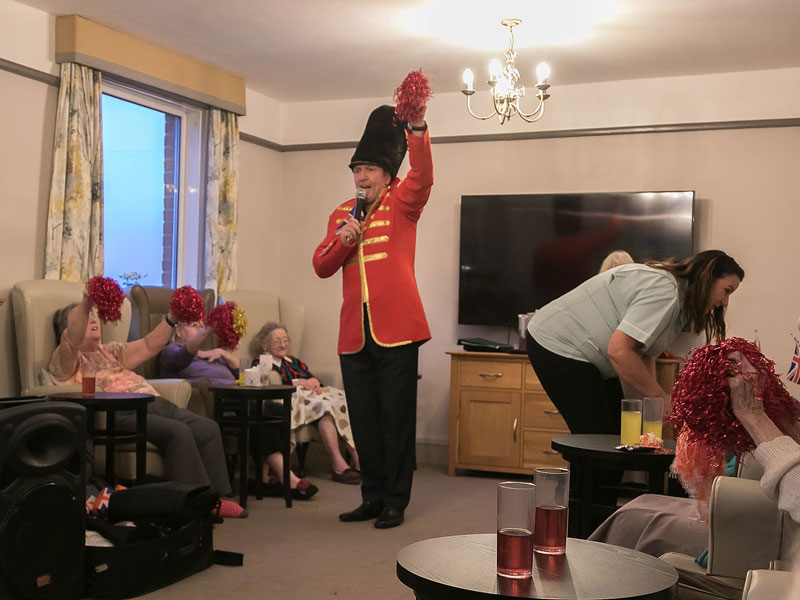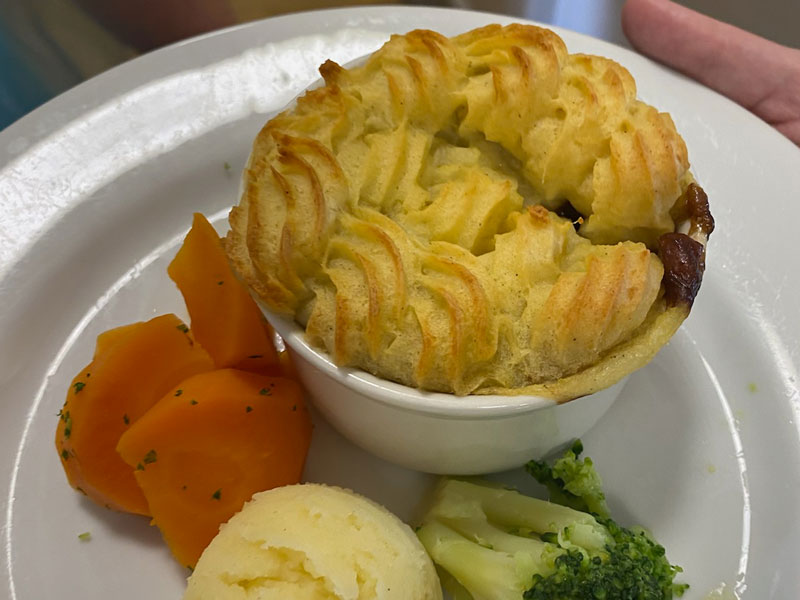 Catering
Our talented chefs and kitchen assistant prepare tasty, carefully balanced cooked meals to get the best nutritional value. We use fresh and locally sourced produce to create a variety of home-cooked meals that can be adapted to individual preferences.
All special diets and personal tastes are catered for, and there is always a selection of homemade cakes and fruit on offer as well as a variety of snacks and drinks.
The Location
Kiln Lodge is ideally situated on Kiln Road, Fareham, in an quiet and elevated location overlooking Fareham Common. We are five minutes drive from the bustling town center of Fareham or alternatively from the charming, picturesque village of Wickham, thereby providing residents with a peaceful lifestyle but with amenities within easy reach.